WASTE VALORISATION
offers innovative solutions for waste valorization on site.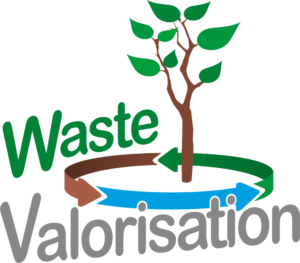 Take action for the environment
Valorize your waste at the source
and eliminate the problems associated with their storage (decomposition, odors, insects & pests).
Two perfectly successful technologies for 2 families of waste
Food & Organic
Used Diapers & Protections
Used diapers & protections
Continuous intake possible
Insert your waste throughout the day in your Wastie or Geade
Controlled micro-organic digestion
Thanks to our 100% French technology, your waste is digested during the cycle. This process reduces their weight and bulk.
Sterilization process
At the end of the cycle, the outgoing residue is free from any pathogenic risk.
reduction in the initial weight of your waste
reduction in the initial volume of your waste
pathogenic elements at the end of the valorization cycle
Accelerated valorization cycle
MEETS THE THRESHOLDS DEFINED BY ENVIRONMENTAL GRENELLE II
Articles L.541-21-1 of the Environment Code, amended by LAW No. 2015-992 of August 17, 2015
French & European compliance
Comply fully with French standards and European regulations, both on the environmental level as well as on hygiene and sanitary standards.
Give us a better world
The recovery (reduction & sterilization) of your waste as closely as possible allows you to considerably reduce the costs of collection and their carbon footprints and thus reduces the problems linked to storage and their nuisances (odors, rodents, etc.).