Geade range
Proven technology for the recovery of your waste.
The GEADE range: a SHORT cycle of 24 hours
Thanks to our 100% French technology, the treatment takes place in a short cycle of 24 hours maximum
Sleek technology
The Geade range includes the essentials to carry out its mission while respecting a controlled budget.
O & A
For the recovery of your Food & Organic waste
GEADE O & A
24h valuation cycle

Capacity from 20 to 200kg depending on model

Steel frame, plexiglass walls

Tank temperature display

Temperature sensor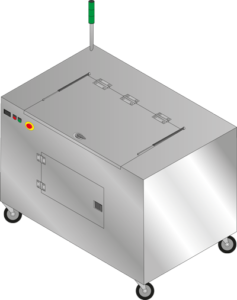 High technology
Controlled micro-organic digestion from our 100% French microbiology consortia including a sterilization process in a few hours.
100% French manufacturing